Pierangelo Mezzabarba, founder and mastermind of legendary Italian guitar amp brand Masotti Guitar Devices, is finally bringing his groundbreaking, Italian engineered amps to the UK. But that's not all – cue drum rolls here – Pierangelo's new product line is actually entering the UK market with his high-end signature brand, Mezzabarba Custom Amplification.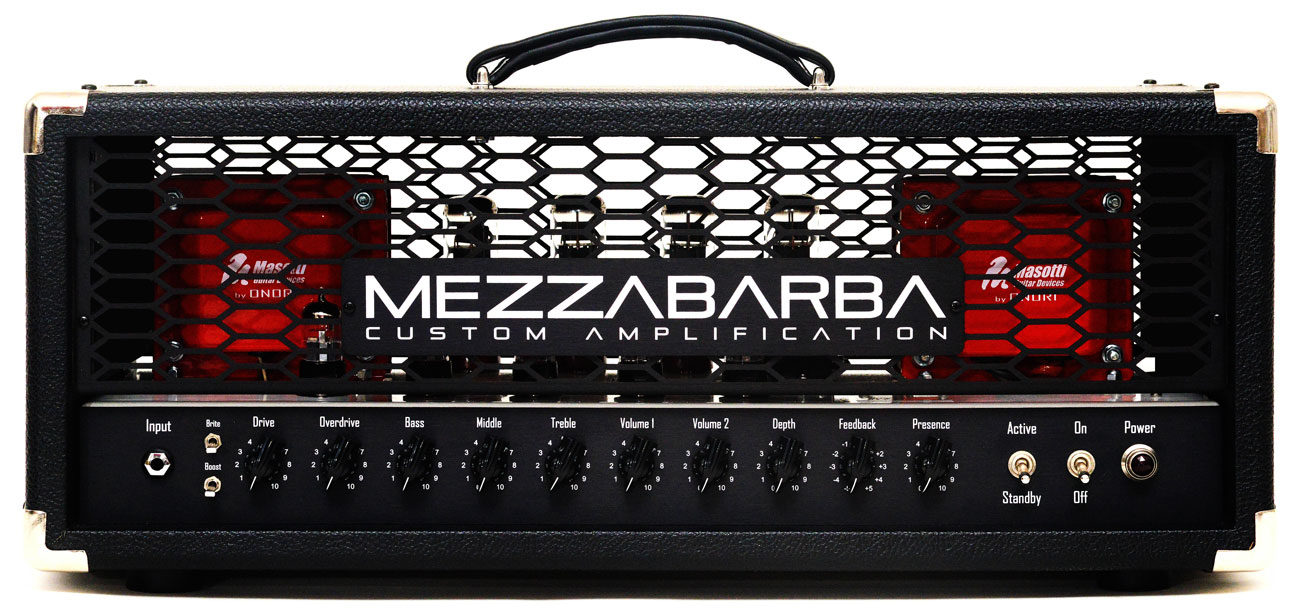 Used by an ever-growing number of artists worldwide for more than a decade, Mezzabarba amps are custom-built, all-tube beasts which are entirely hand-made in Italy. Based on 100% original schematics, point-to-point wiring on all flagship products, top of the range components, custom-wound transformers and a no-compromise philosophy, these amps feature a response and dynamics which are truly unique and modern. Their ability to deliver an unusual combination of raw power, warmth and crystal clear tone allows the same amp to reach an unrivalled range of sounds, spanning from fusion, blues, rock, funk, all the way to brute metal. And let's not forget their heritage – with a striking Italian design, they also look great on stage!
Mezzabarba amps are not played, they are worn – such is the seamless precision and synergy that you will experience the very instant you plug in your guitar in any of Pierangelo's amps.
Mezzabarba promises to be a true game changer and to redefine what British musicians can expect from their amp.
The only announced UK distributor for Mezzabarba Custom Amplification will be Nice Gear Distribution:

An all-day VIP-only brand launch event will be hosted at Peter Gabriel's Real World Studios on Thursday 30th October 2014, when Pierangelo will personally introduce a selection of Mezzabarba's announced new products.