$4199
Export
€3699
Europe
M ZERO Overdrive, unrivaled tone.
The first channel is the same as the punchy M ZERO and the second channel is the best all tube overdrive ever, all in a single 2 channel amp. This is truly a 2 channel monster that covers all tones from a sparkling clear clean with amazing dynamics and brings out the best of pedalboards, to a powerful crunch all the way through impressive distortion that is dripping wet with rich harmonics while maintaining body and definition with a knockout punch.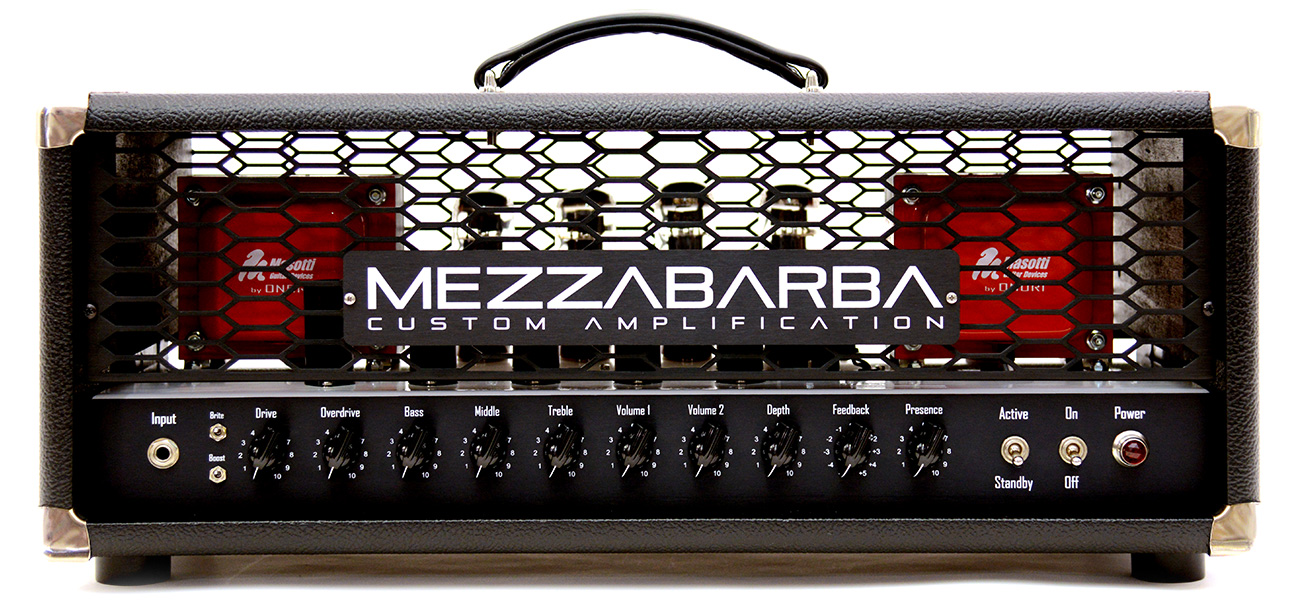 Two Versatile Channels
Channel 1 (Drive): From a pure and elegant clean to a very punchy british crunch, thanks to the Boost and Brite switches.
Channel 2 (Overdrive): The holy grail of tube driven overdrive: hot, harmonically rich with impressive presence and punch even in extreme distortion.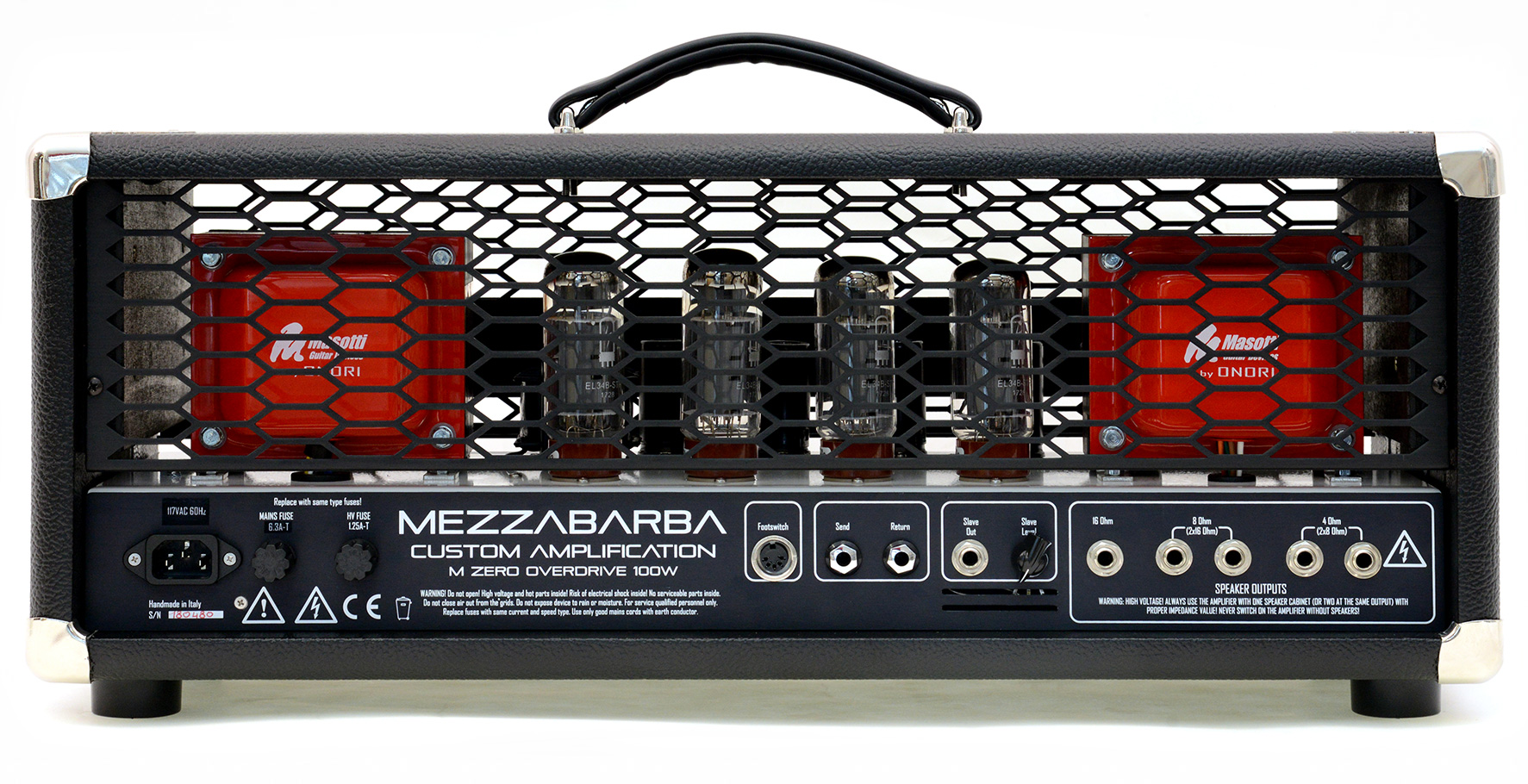 Features and technical specifications
• Entirely engineered and hand-built by Pierangelo Mezzabarba in Italy.
• Dedicated to saturated sound, from Clean/Crunch to High Gain.
• Dual channel for 4 sounds: Clean, Boost, Extra Boost, Overdrive.
• Drive channel with Boost and Bright switches.
• Drive channel with Extra Boost by footswitch.
• Preamp controls: Drive (Ch.1), Overdrive (Ch.2), Bass, Middle, Treble, Volume 1, Volume 2
• Power Amp controls: Presence, Depth and Feedback for power amp overtones.
• All Tube FX loop.
• Custom Transformers by Onori
• Preamp tubes: 5 x 12AX7
• Power tubes: EL34, 100W.
Dimensions: 62 x 24 x 24h cm.
Weight: 20 Kg
Download the MZero Overdrive User Manual
Dual Master
+300 USD Export
+250 EUR Europe
Midi
+750 USD Export
+600 EUR Europe
Custom 1 Color Tolex
+100 USD Export
+100 EUR Europe