$3599
Export
€3199
Europe
The M ZERO is my personal dream, which I dedicate to you all. It is the ultimate amp, as I have always envisioned it, without any compromise on dynamics or technology.
I undertook this project without budget or production constraints: I simply wanted to create the best amp in history, period. And I did this by drawing upon every bit of experience I gathered over the years and by pouring in all my passion.
Inspired by the founding fathers of amplification, I wanted to stand on their shoulders and look beyond.
This is how the M Zero was born.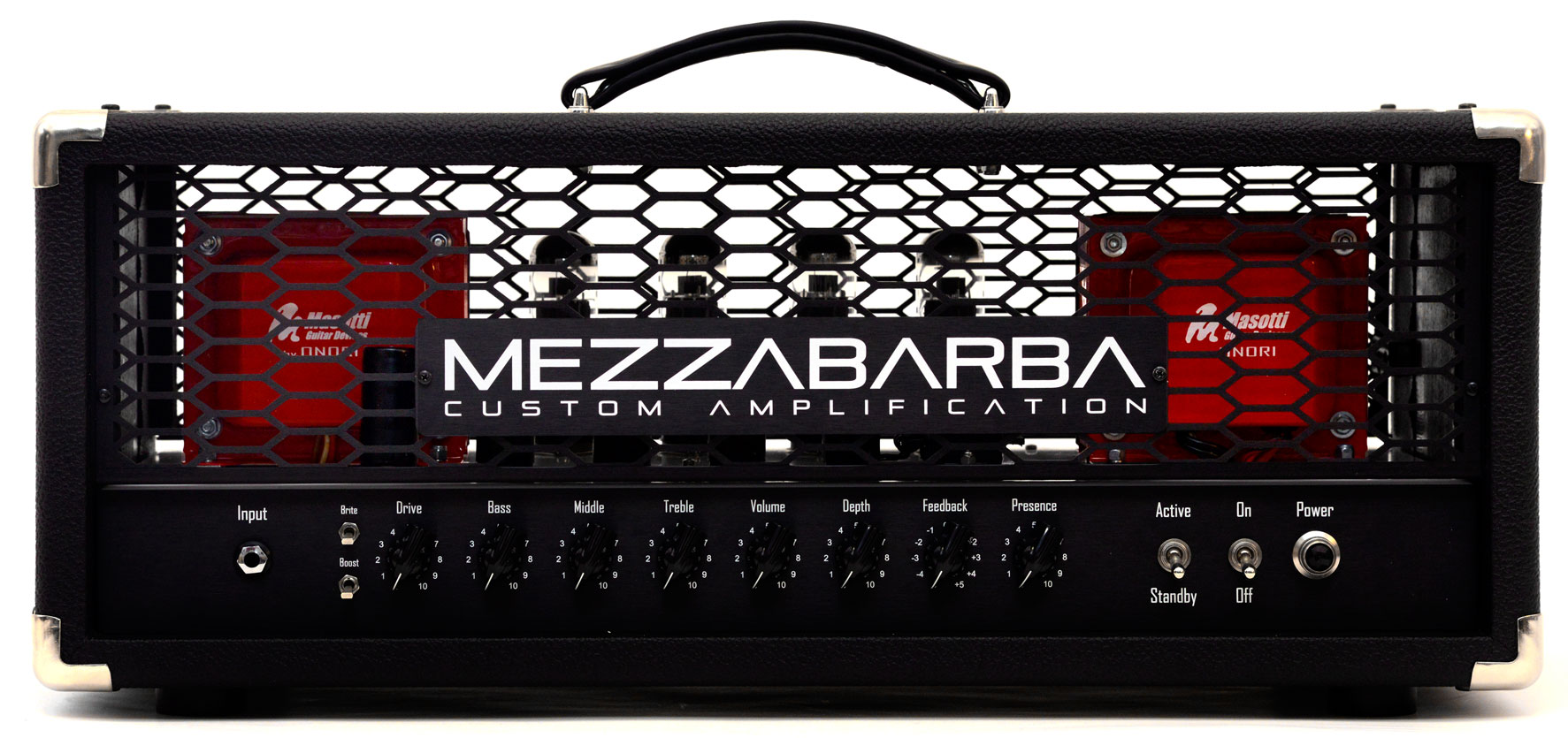 A single channel amp that has the unique ability to combine dynamics, overtones, sound, elegance, and brute force.
I based its engineering on Point To Point technology, not for its superior quality compared to PCBs, but because it allowed me to shape in real time the emotional impact of its output. Just like a tailor customises a suit for a perfect fit, I wove sound, electrons and energy into what I believe to be my masterpiece. And that is why it carries my name.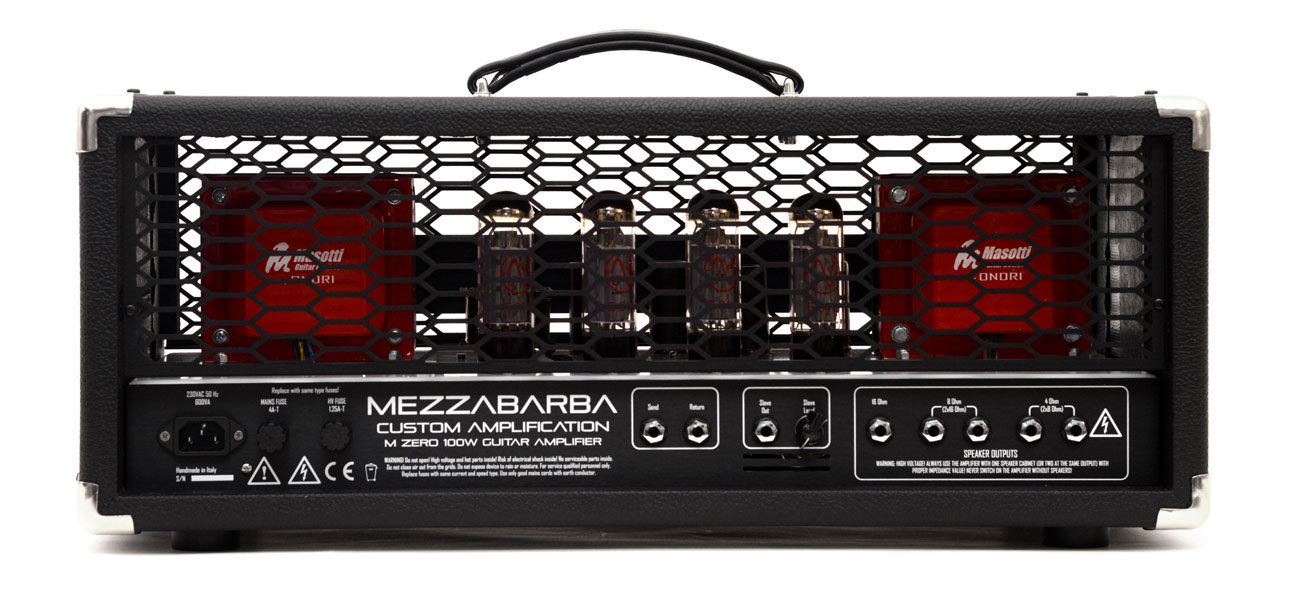 Features and technical specifications
Entirely engineered and hand-built by Pierangelo Mezzabarba in Italy.
Single-channel; Boost and Bright switches on front panel.
Controls: Drive, Bass, Middle, Treble, Volume, Depth, Feedback and Presence.
Tube effects loop (serial).
Transformers: Custom by Onori
Preamp tubes: 4 x 12AX7
+ 1 x 12AX7 spare.
Power tubes: EL34, 100W.
Presence, Depth and Feedback for power amp overtones.
Dimensions: 62 x 28 x 24h cm.
Weight: 20 Kg
Download the MZero Standard User Manual
The
T

Version

The MZero T Version has the Trinity clean channel, solid and dynamic, really clean, perfect for pedals. This channel is all about tonal definition and it produces a transparent, authentic clean tone that is both warm and brilliant at the same time and with harmonic overtones to die for. With the boost engaged you can go for American/British classy crunch, with tons of dynamic and punch.

Custom Option price: €100 / $100.
T Version
+100 USD Export
+100 EUR Europe
Dual Master
+300 USD Export
+250 EUR Europe
Midi
+750 USD Export
+600 EUR Europe
Extra Boost
+300 USD Export
+250 EUR Europe
Custom 1 Color Tolex
+100 USD Export
+100 EUR Europe